Kiedy zmęczenie może być objawem groźnej choroby? O nużliwości mięśniowej.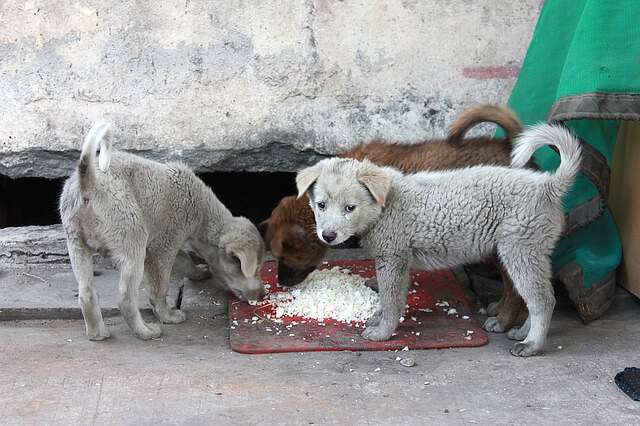 Szybkie męczenie się, stopniowy zanik głosu, ślinotok, nasilająca się słabość mięśni w czasie wysiłku oraz poprawa ich wydolności po odpoczynku, zwracanie karmy, trwałe rozszerzenie źrenic.
Czy te objawy łączą się w jakiś sposób? Czy powinniśmy się zgłosić do weterynarza jeżeli nasz pies stopniowo przestaje szczekać, siada lub kładzie się i odpoczywa po przebiegnięciu kilkunastu metrów? A może po prostu pies jest zmęczony? Czemu pies zwraca niestrawiony pokarm? I jak wiąże się z tym wszystkim pojawienie się duszności u zwierzęcia ?
Miasthenia gravis
Wymienione wyżej objawy mogą być skutkiem choroby nazywanej myasthenią gravis (nużliwością mięśniową). Ale na czym ona tak właściwie polega ?
Aby zrozumieć istotę tej choroby, zacznijmy od wyjaśnienia sobie, czym jest płytka motoryczna.
Jest to po prostu połączenie komórki nerwowej z komórką mięśniową, dzięki któremu układ nerwowy przekazuje sygnały mięśniom. Jednak, aby informacja dotarła do komórki mięśniowej, potrzebny jest jeszcze jeden bardzo ważny element – przekaźnik.
Przekaźnik, który zostanie uwolniony z neuronu i po przyłączeniu do receptorów komórki mięśniowej spowoduje jej skurcz. Przekaźnikiem tym jest acetylocholina, powstająca w neuronach. Ta po przyłączeniu się do receptorów (zwanych receptorami nikotynowymi) w synapsie nerwowo-mięśniowej powoduje skurcz mięśni.
A co się stanie jeżeli z jakiegoś powodu zmniejszy się liczba dostępnych receptorów dla acetylocholiny?
Nie dochodzi wtedy do przekazania informacji pomiędzy nerwem a mięśniem i z tego powodu mięsień nie może się skurczyć – dochodzi do osłabienia mięśni.
Możliwe są dwie przyczyny zaburzenia przekaźnictwa nerwowo-mięśniowego:
Organizm traktuje swoje receptory nikotynowe jak obce komórki i wytwarza przeciwko nim przeciwciała – jest to autoimmunologiczna miastenia ( nabyta postać choroby)
W synapsach jest niewystarczająca ilość receptorów nikotynowych (wrodzona postać choroby)
Postać wrodzona występuje głównie u springer spanieli, foksterierów, Jack Russel terierów. Jej objawy pojawiają się zazwyczaj między 3-8 tygodniem życia zwierzaka. Nabyta miastenia jest diagnozowana przede wszystkim u owczarków niemieckich, labradorów, golden retrieverów i jamników. Choroba ta występuje również u kotów.
Z czego wynikają objawy, które obserwujemy u zwierząt ?
Osłabienie zwierzęcia, szybkie męczenie się w trakcie wysiłku – upośledzenie przekaźnictwa nerwowo-mięśniowego (dotyczy głównie mięśni kończyn)
Zmiana, utrata głosu – słabość mięśni krtani
Ślinotok, zwracanie pokarmu, utrudnione połykanie – spowodowane rozszerzeniem przełyku (megaoesophagus); może skutkować powstaniem zachłystowego zapalenie płuc
Duszność – słabość mięśni oddechowych
Jeżeli u naszego pupila zaobserwujemy wcześniej wymienione objawy, powinniśmy zgłosić się z nim do lekarza weterynarii.
Bardzo ważny będzie nasz dokładny opis zwierzęcia. Przede wszystkim objawów, które się pojawiły, ale też sprecyzowanie czasu, w jakim pojawia się osłabienie zwierzęcia, zwrócenie uwagi na zwracanie karmy przez czworonoga, utratę głosu. Pozwoli to lekarzowi ukierunkować swoją diagnozę w kierunku miastenii.

Diagnoza
Weterynarz po przeprowadzeniu wywiadu i podstawowego badaniaklinicznego powinien przeprowadzić dokładne badanie neurologiczne, w którym stwierdzi osłabienie lub całkowite zniesienie odruchu powiekowego i gardłowego na skutek ich ciągłego powtarzania.
Następnie wykona badanie RTG klatki piersiowej, które zobrazuje nam przełyk olbrzymi. Jednak najpewniejszym badaniem, które pomoże weterynarzowi postawić pewną diagnozę jest pomiar przeciwciał przeciw receptorom nikotynowym acetylocholiny w krwi oraz wykrycie przeciwciał IgG w synapsach zaatakowanych mięśni.
Leczenie
Leczenie polega na podawaniu leków przedłużających działanie acetylocholiny. Są to leki, które hamują działanie enzymów odpowiedzialnych za rozkładanie acetylocholiny. To skutkuje zwiększeniem jej ilości w połączeniach nerwowo-mięśniowych.
U psów w tym celu stosuje się bromek pirydostygminy. Podaje się również leki działające immunosupresyjnie (osłabiające układ odpornościowy – zmniejszają produkcję przeciwciał) – kortykosterydy (prednizon lub prednizolon).
Zwierzęta ze zdiagnozowanym przełykiem olbrzymim i z wynikającymi z tego ulewaniem należy karmić w pozycji pionowej.
Nasz pupil powinien stać na kończynach miednicznych z wysoko uniesioną głową. Ma to zapobiec rozwinięciu się zachłystowego zapalenia płuc, które może zagrażać życiu zwierzaka. Należy mu też ograniczyć ruch przez 15 min po posiłku. W cięższych przypadkach stosuje się karminie za pomocą sondy żołądkowej. Jeżeli rozwinęło się zachłystowe zapalenie płuc, weterynarz wdroży dodatkowo leczenie antybiotykowe.
Bardzo ważnym elementem terapii jest również rehabilitacja mająca na celu zwiększenie sprawności mięśni. Niestety w niektórych przypadkach jedyną możliwością jest eutanazja.
Zwracajmy więc uwagę na zachowanie naszych psów i nie odkładajmy wizyty u weterynarza, ponieważ im szybciej zdiagnozujemy chorobę, tym skuteczniejsze będzie wdrożone leczenie!!!
Autorka tekstu: Ewelina Hass
---