"Pokochałam tak mocno, jak kochać może dziewięcioletnie serce" Historia adopcji Foksika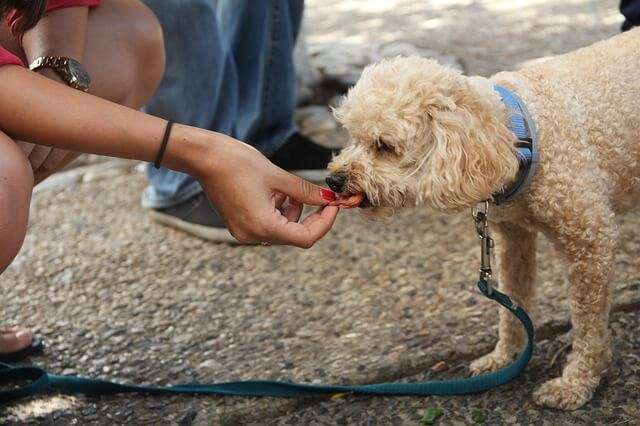 Kiedy miałam dziewięć lat, zaginął mój pies Cezary – nie, to nie o nim jest ta opowieść, ale od niego wszystko się zaczęło.
Pewnego dnia, wystraszony petardami wybiegł przez otwartą bramę i już nie wrócił.
Nie miał w ten dzień na sobie obroży. Rozpoczęła się masowa produkcja ogłoszenia, telefony do schronisk i kilkugodzinne jazdy samochodem przez pobliskie wsie w poszukiwaniu naszej małej, czarnej zguby.
Wszystko wiązało się ze smutkiem i ciągłym poczuciem winy
Przecież mogliśmy go wtedy nie wypuszczać na zewnątrz, mogliśmy zamknąć bramę albo chociaż założyć tę obrożę…
Co się z nim dzieje? Czy wszystko w porządku? Ma co jeść?
Zostawało mi w tym czasie jedynie mocno wierzyć w to, że ktoś go znalazł i dobrze zaopiekował się przerażoną znajdką.
Minęło kilka tygodni. Nie ściągneliśmy ogłoszeń, ale juz porzuciliśmy codzienne dzwonienie do schronisk i wycieczki samochodowe z nosem przyklejonym do szyby oraz nagłą nadzieją, kiedy gdzieś mignął czarny, zakręcony ogonek.
W końcu to do nas zadzwonił telefon.
"Dzień dobry. Ja w sprawie ogłoszenia o zaginionym psie… Nie, nie znalazłam go, ale mam w domu psa, który bardzo potrzebuje domu."
Kobieta przygarnęła małego kundelka, który wałęsał się po ulicy przez kilka dni. Niestety nie mogła dłużej trzymać go u siebie, ponieważ "sprawiał problemy". Znaczyło to tyle, że, bawiąc się z jej owczarkiem, często gryzł ją w uszy, na które biedaczyna chorowała od jakiegoś czasu.
Nie zastanawialiśmy się ani chwili.
Wsiedliśmy do samochodu i pojechaliśmy pod wskazany adres. Kobieta otworzyła drzwi, a ja… zakochałam się w szczerbatym kundelku, ze zbytnio wysuniętą dolną szczęką i niesamowicie kudłatym ogonie.
Pokochałam tak mocno, jak kochać może dziewięcioletnie serce.
Kobieta nazwała go "Fuks", my praktycznie od razu zmieniliśmy mu imię na "Fox" i tak już zostało do dzisiaj.
Foksik jest już u nas 11 lat (kiedy go przygarnęliśmy, weterynarz stwierdził, że ma około 6-7 lat).
Od tego czasu każdą noc spędza zawinięty w ciepłą kołdrę na moim łóżku.
W międzyczasie usunięto mu śrut z brzucha (pamiątka z jego nieznanej nam przeszłości),  oko – stracił je przez wypadek samochodowy oraz został wykastrowany przez nowotwór jądra.
Nic z tych zdarzeń nie wpłynęło na jego podejście do życia i człowieka. Mój pies jest bardzo ufny, inteligenty i cieszy się każdą minutą swojego psiego życia.
Nic nie wiemy o jego przeszłości, ale wiemy, że nie wyobrażamy sobie naszej rodziny bez Foksa. Mój pies stał się jej nieodłączną częścią.
A co sprawiło, że się w nim zakochałam? Urzekł mnie jego uśmiech. Przysięgam – kiedy jest szczęśliwy, kąciki pyszczka unoszą się do góry i ukazuje swoje szczerbate uzębienie.
Autorka tekstu: Oliwia Piłot
---