Tragedia Rogera przyniosła ogromną rozpacz i schroniskowy boks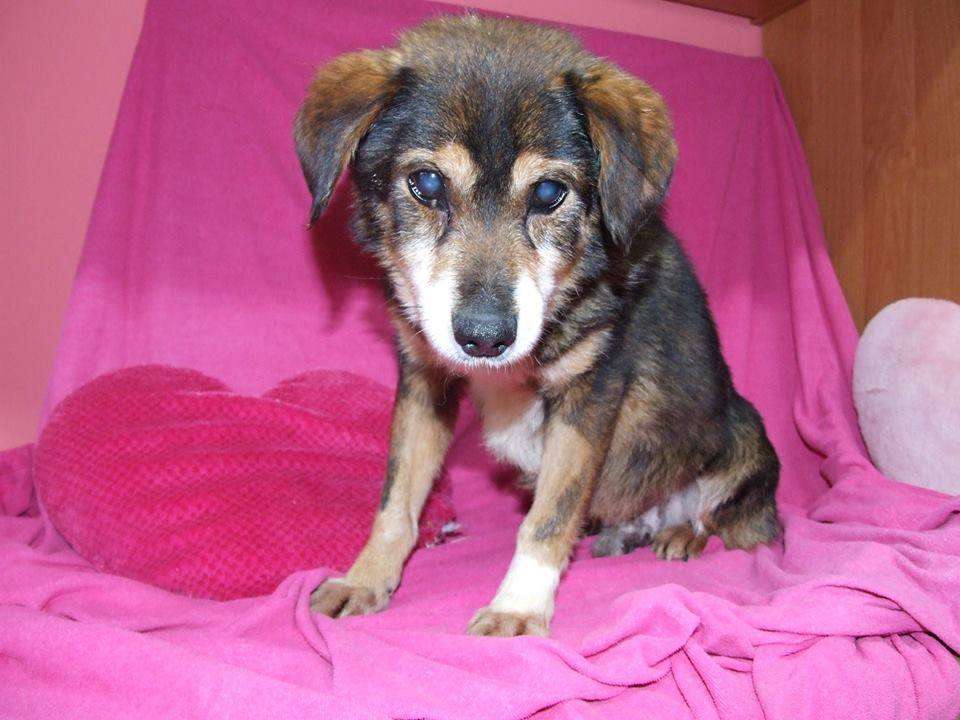 Strata najbliższej, ukochanej osoby jest bez wątpienia największą tragedią dla każdego, kto jej doświadczył. Latami człowiek dręczy sam siebie, czego nie zrobił, a zrobić mógł by zapobiec tej katastrofy… Nie rozumiemy, dlatego los zabrał nam tego drugiego człowieka.
Właśnie takiej utraty doznał Roger – psiak.
Jakiś czas temu nadszedł taki dzień, w którym jego Pani już nie wyszła z nim na spacer… Do mieszkania przyszli nieznajomi ludzie. Wzięli zrozpaczonego, łkającego pieska z kanapy i zawieźli do zimnego, przepełnionego innymi psiakami miejsca. W momencie zamknięcia furtki do rogerowego kojca, jego życie kompletnie legło w gruzach.
Całymi dniami pogrążony w rozpaczy wygląda przez kraty lub śni o happy endzie. Dostał wilczy bilet za niewinność i teraz odsiaduje dożywocie w samotności, smutku i totalnej rozpaczy. Nie radzi sobie w schroniskowej rzeczywistości. Jest zagubiony, zdezorientowany i zaczyna powoli gasnąć. Jeszcze jakiś czas temu non stop płakał, szczekał, przypominał o swojej obecności. A teraz? Leży zrezygnowany w najodleglejszym kącie boksu, jakby chciał powiedzieć "nie chcę już istnieć, niech to się skończy, nie mam już sił"…
Psiaczek urodził się ok 2005 roku i z racji wieku niestety prawie zupełnie nie widzi, jednak nie stanowi to dla niego większego problemu. Cierpi również na przewlekłe problemy żołądkowe.
Roger dogaduje się z każdym stworzeniem – niezależnie od płci czy też gatunku. Słysząc człowieka od razu merda ogonkiem.
Piesek przebywa w schronisku dla bezdomnych zwierząt w Dyminach pod Kielcami. Adopcja jest bezpłatna.Warunkiem adopcji jest podpisanie umowy adopcyjnej oraz zgoda na wizytę przed i po adopcyjną. W miarę możliwości jest możliwość pomocy przy transporcie.
Telefon kontaktowy: 660 241 066.
Roger nosi swoje serce na ramieniu, gotów jest je oddać każdemu, kto się nim zaopiekuje… Nie bądź obojętny, nie pozwól, aby jego ostatni spacer odbył się w schronisku, bez człowieka u boku.