Podstawowe komendy, czyli co pies umieć musi
"Po co go męczyć? Daj psu być psem!"

"Ooo, zobacz jaki wytresowany."
To zdania, które nadal zbyt często padają z ust właścicieli psów. A dotyczą szkolenia. Jedni powiedzą, że to nowa moda, inni że nam się w głowach poprzewracało, a według mnie podstawy posłuszeństwa to ani moda ani fanaberia. To zwykła odpowiedzialność.
Nie wyobrażam sobie, żeby w dzisiejszym świecie, szczególnie w mieście, pies nie znał komendy siad, nie reagował na przywołanie czy podnosił z trawnika, co tylko mu się spodoba, co gorsza – uciekając ze zdobyczą. Niestety, samochodów przybywa, co i rusz słyszymy o trutkach w kiełbasie – niebezpieczeństwa mnożą się i to w naszej gestii jest zadbać o bezpieczeństwo nie tylko naszego psa, ale i otoczenia. Pies musi być posłuszny. I tyle.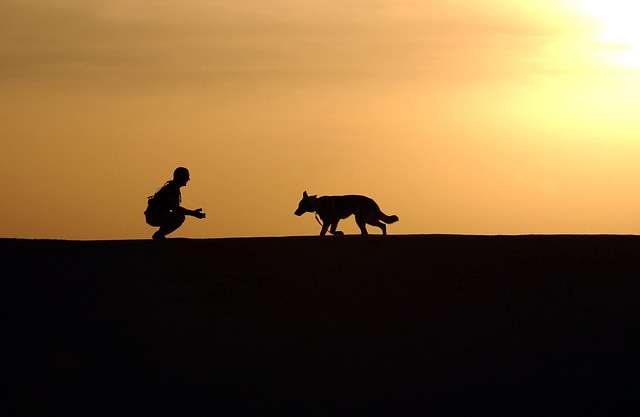 Szkolenie brzmi poważnie, ale tak naprawdę to sama przyjemność. Bardzo szybko okazuje się, że psy uwielbiają się uczyć, wystarczy tylko dobrać odpowiednie metody, nagrody i popracować nad motywacją. Poniżej przedstawię kilka, w moim odczuciu podstawowych umiejętności, ale jak złapiesz bakcyla nie będziesz mieć dość!
Siad
Podstawa podstaw. Żelazny siad, czyli taki, który pies umie wykonać w każdych warunkach, niezależnie od rozproszeń, to potężne narzędzie. Dzięki tej prostej czynności, możemy rozprawić się z obskakiwaniem gości, nadmierną ekscytacją czy mijaniem się z psim wrogiem na spacerze.
Jak zacząć? Spróbuj od naprowadzania. Weź kilka smaków w dłoń, ustań przed psem i skieruj smaka w stronę psiego pyska. Następnie utrzymując kąsek nad nosem skieruj rękę w stronę grzbietu psa. Chcemy, aby zadarł głowę na tyle. Aby sam uznał, że w sumie wygodniej będzie mu usiąść. Kiedy pies posadzi swoje 4 litery na ziemi powiedz: siad i wydaj nagrodę.
Do mnie
Przywołanie. Nigdy nie spuszczam psa ze smyczy, jeśli nie mam pewności, że będę w stanie go przywołać (lub odwołać). Rozumiem, że psy muszą się wybiegać i należy zapewnić im odpowiednią ilość ruchu, ale jeśli chcesz uniknąć: awantury, psiej bójki, wypadku czy zaginięcia psa, to zadbaj o pewne przywołanie. Umówmy się, mało który pies będzie odwoływalny w każdej sytuacji w 100%, ale popracuj nad tym, aby mieć pewne 80%.
Jak nauczyć psa tej komendy?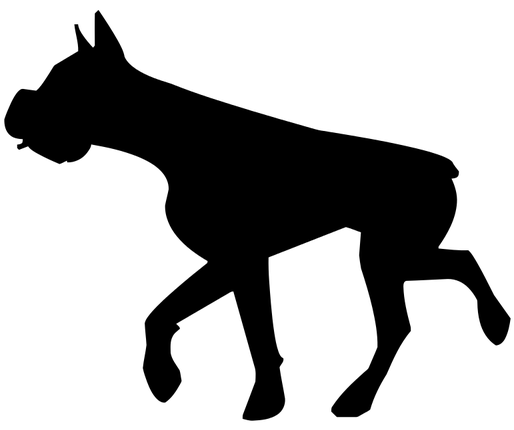 Po pierwsze, pies musi chcieć być przy tobie, więc musisz sprawić, że będzie mu się to opłacało. Dużo zabaw w przeciąganie, dużo smaków wydawanych przy nodze, dużo fajnych rzeczy RAZEM.
Po drugie, nie zaszkodzi, gdy pies będzie miał poczucie, że nie ma wyjścia i musi przyjść. Aby to osiągnąć korzystaj z 10 m taśmy treningowej i przywołuj psa wtedy, gdy masz go w zasięgu.
Nie znieczulaj. Jeśli Azor biega 30 m od ciebie i świetnie bawi się z innym psem i w ogóle nie reaguje na twoje wołanie, przestań wołać. Dałeś szansę. Jeśli masz możliwość podejścia do psa i zapięcia go na smycz, zrób to. Jeśli wesoło pląsa po polanie, to lepiej zacznij się oddalać niż wdaj się w pościg. Gonitwa za psem to najgorsze, co możesz zrobić w treningu przywołania. A najlepsze, co możesz zrobić, to sprawić by pies uznał, że to super zabawa w przychodzenie na wołanie.
Zostaw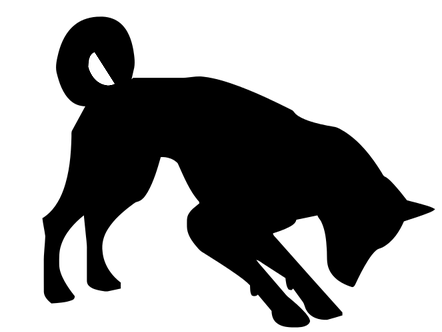 Ćwiczenie na niepodejmowanie czegoś z ziemi. Przydatności tej umiejętności nie trzeba specjalnie przybliżać. Twój pies dostrzegł kość z kurczaka, którą ktoś wyrzucił przez okno, widzisz, że ma na nią chrapkę, mówisz "zostaw" i odchodzicie, a kość odchodzi w zapomnienie. A przynajmniej przestaje być twoim problemem w danej chwili. Może się odnowić przy następnym spacerze, więc na wszelki wypadek wyrzuć ją do kosza.
Jak tego nauczyć? Przećwiczyć to na jedzeniu, kładąc przysmak na ziemi i zasłaniając ręką dostęp do smakołyka. Gdy pies odpuści zmagania, pochwal go, powiedz: "zostaw" i wydaj smaka. Możesz podać to, coleżało na ziemi lub wydać smaki z kieszeni.
Puść
Nauka oddawania to przydatna umiejętność, nie tylko gdy pies zatrzaśnie w paszczy przysłowiową kość, ale również gdy ukradnie dziecku zabawkę lub czmychnie z częścią twojej garderoby. Rzeczy, które mogą się znaleźć w pysku psa można mnożyć w nieskończoność, a jeśli nie chcesz toczyć walki o ich odzyskanie, lepiej naucz psa oddawania.
Zacznij ćwiczyć na zabawce – poprzeciągaj się trochę szarpakiem, po czym podsuń pod nos kawałek parówki i gdy pies wypuści zabawkę chcąc powąchać / zjeść smakołyk, powiedz: "puść" i nagródź wspomnianą parówką.
---
To oczywiście bardzo, ale to bardzo skromny zestaw podstaw psiego posłuszeństwa, ale na pewno dobry na początek. Pamiętaj o tym, aby naukę zacząć w spokojnym otoczeniu i stopniowo, wraz ze wzrostem umiejętności psa, przenosić lekcje w trudniejsze warunki. Możliwe, że w parku będziesz musiał "zacząć naukę od początku", ale zobaczysz, że pies szybko przypomni sobie odpowiednie komendy: "Aaa, to o to chodzi. Przecież umiem siadać. Gdzie są ciastki?".
---